Welcome to the First Pasadena's Pilates Studio
Located in a completely renovated ecologically responsible Gold LEED registered complex.

Get Firm & Fit with PILATES Apparatus Sessions

By Appointment Only
Call Today (626) 844 6458
Email Us Click Here

HOURS:
Monday thru Friday- 5:00am to 9:00pm
Saturday and Sunday - 6:00am to 7:00pm
WALK-IN / NON- MEMBER RATES Day Pass- $25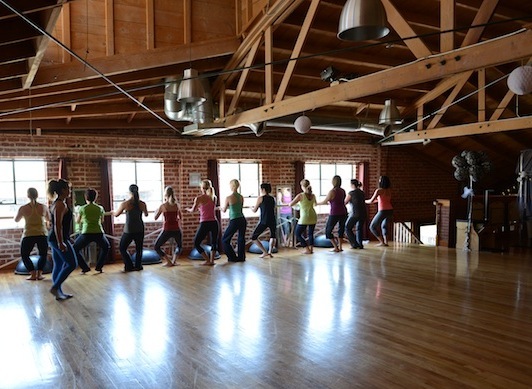 WHY IS IT FOR EVERYONE?
Anyone at any fitness level can achieve results through the Pilates method. Anyone who needs special consideration to those who have injuries and problem areas.

SEE THE RESULTS!
Flattened Abdominals
Improved Flexibility
Longer Leaner Muscles
Core Strength & Stability
Injury Prevention
Relief from Stress & Back Pain

Improved Balance Coordination
Enhanced Athletic Performance
Effective Post-Rehabilitation
Heightened Mind-Body Awareness
Increased Self-Confidence

PRIVATE APPARATUS SESSION: The ultimate in personal Pilates Training. Enjoy a private lesson, utilizing all of the Pilates equipment: the Universal Reformer, Trapeze Table and Wunda Chair. Excellent for the beginning to super-advanced student; the focus is on what goals you want to achieve. Ideal for those who desire personal training and have specific needs, such as weight loss and control, pre-and post pregnancy fitness, neck and back pain relief, and injury rehabilitation.

DUET or PARTNER TRAINING SESSIONS: (2 people) The benefits of a private apparatus session yet shared with a partner. Individualized attention and an intimate atmosphere will help you achieve your fitness goals and perfect your Pilates practice.

PILATES MATWORK CLASS: Pilates Mat work is a series of dynamic postures that focuses on developing the "powerhouse" or "core" of the body- the belly, low back and hips. Working the "core" improves posture, strengthens and lengthens the body, and produces long, lean muscles from head to toe. Please check our class schedule and the group session classes.

STUDIO PILATES WORKOUT OR SESSIONS SEMI - PRIVATE SESSIONS:
(More than 3 people) This progressive class is for the INTERMEDIATE Pilates client, who has completed a minimum of 4-6 private or semi-private sessions (Special introductory package: one time purchase only ask front desk) and/or has received the permission of the instructor to attend. This low impact workout consists of basic Pilate's movements and principles, such as "core" control, correct breathing, and proper body alignment with smooth, continuous movements for all muscle groups. The STUDIO class will move in unison and is led by an instructor. The pace is quick and students are responsible for changing springs and making machine adjustments during the workout. Individualized attention and an intimate atmosphere will help you achieve your fitness goals and perfect your Pilates practice.
PRIVATE APPARATUS SESSION
Description
Session Price
Program Price
Purchase
8 sessions
$78
$624
12 sessions
$76
$912
16 sessions
$75
$1,200
DUET or PARTNER TRAINING SESSIONS (2 PEOPLE)
Description
Session Price
(per person)
Program Price
(per person)
Purchase
1 session
$50
$50
8 sessions
$46
$368
12 sessions
$45
$540
TRIO TRAINING SESSIONS (3 people)
Description
Session Price
(per person)
Program Price
(per person)
Purchase
1 session
$40
$40
8 sessions
$38
$304
12 sessions
$34
$408
STUDIO PILATES WORKOUT: (More than 3 people)
Description
Session Price
(per person)
Program Price
(per person)
Purchase
1 session
$38
$38
4 sessions
$36
$144
8 sessions
$34
$272
16 sessions
$32
$512
SPECIAL OFFERS
STARTER COMBO PILATES Apparatus
Sign Up for "Pilates Apparatus Starter Combo"
Learn to see results:
5 1-Hr Private Pilates Sessions
5 1-Hr Studio Pilates Workouts (Group Session)
For more information Call (626) 844-6458
MOMMY BACK IN SHAPE with PILATES Apparatus
Sign Up for "Mommy Back in Shape" Buy today and see results quickly:
10 1-Hr Studio Pilates Workout (Group Sessions)

For more information Call (626) 844-6458
LEAN BODY CHANGE PILATES APPARATUS
Sign Up for "Lean Body Change Pilates Apparatus" Buy today and see results quickly:
16 1-Hr Personal Pilates Apparatus Sessions
For more information Call (626) 844-6458
STUDIO PILATES WORKOUT APPARATUS
Sign Up for "Studio Pilates Workout" package today to see results quickly:
12 1-Hr Studio Pilates Workout (Group Sessions)

For more information Call (626) 844-6458
HOLIDAY PILATES & WEIGHT TRAINING
Sign Up for "Personal Pilates & Weight Sessions" Start off the New Year Right!:
1 FREE Body Fat
6 1-Hr Private Pilates Sessions
6 1-Hr Weight Training Sessions

For more information Call (626) 844-6458